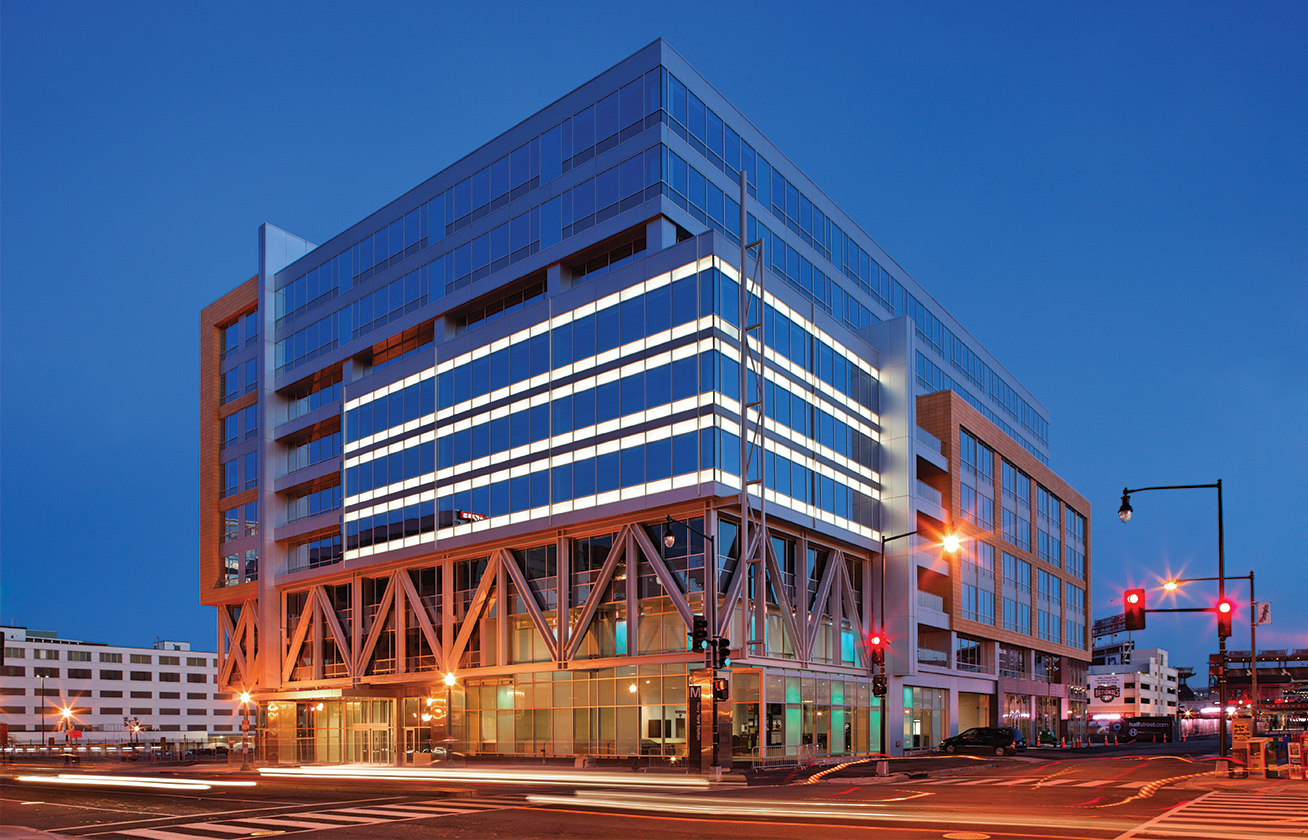 Constructed as the first in a four building development proposed at Square 701, 55 M Street, SE is located immediately adjacent to, and partially above, the existing WMATA Navy Yard Metro station entrance at Half & M Streets. The project consists of a 305,000 sf (28,334.5 m2), nine-story concrete-framed, Class "A" office building with retail spaces, three levels of below grade parking (87,000 sf), a new WMATA station entrance, WMATA passenger elevator from grade and an underground connection to the existing station.
This extension of the structure above the existing Metro station entrance required an innovative design solution incorporating two-story-high structural steel transfer trusses, and long-span post-tensioned concrete beams, placed at each floor level. This system maximized leasable square footage, minimized the number of transfer elements required, and permitted the elimination of the first interior row of columns.
Exposed truss designs and connections were coordinated closely with the architect in order to meet their aesthetic desires for the structure while developing a functional and cost effective solution. Cast-in-place concrete columns at the north elevation extend through the existing WMATA vent shafts and are founded on micro-pile foundations below the base of the shafts. Significant coordination with WMATA was required throughout design and construction to permit the introduction of theses columns and foundation elements. The station entrance located below the building was closed during construction, however, the Navy Yard station and Green Line remained in operation throughout construction.
Project Details
CLIENT
Monument Realty, Davis Carter Scott